Andy Warhol's Film, Chelsea Girls—A Fundraiser to Save the Landmark Hotel
As part of a larger effort to raise money for the distinguished Chelsea Hotel that constantly faces demolition and evictions, Raymond Foye, an independent curator, organized a benefit with the Tenants Association of the Chelsea Hotel at the Anthology Film Archives Theater. They screened Andy Warhol's "underground" movie, Chelsea Girls, since some of the 1966 film was shot in the Chelsea Hotel.
René Ricard, an artist known for being one of Warhol's protégés, and appropriately a current resident of the Chelsea Hotel, presented the film. In a loose cerulean blazer and colorful silk scarf, Ricard unleashed many moonstruck reflections on his legendary friends at Warhol's infamous Factory and the making of the movie, concluding, "I should save all my Warhol stuff for a memoir." His demeanor, both intimately casual and somewhat batty, set a suitable tone as the audience time travelled to the sixties when the Chelsea Hotel donned its Warhol years.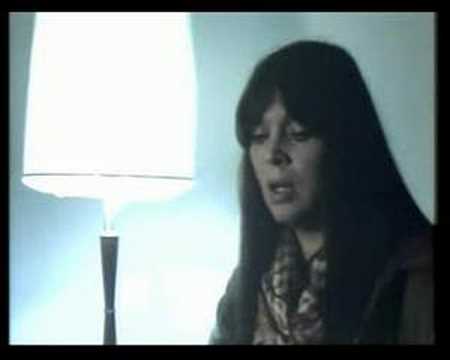 Chelsea Girls materializes as a highbrow predecessor to reality television about wealthy socialites. It is minutes of watching Nico trimming her bangs in a kitchen or someone smoking. The moving vehicle of the movie deals less with plot and more with voyeurism within the daily lives of those affluent and beautiful. Warhol films long intervals of characters talking on the phone or post-coital smoking in their bedroom.
The film's avant-garde artistic touch comes from its cinematic shorthand. Warhol doesn't care about a finished product; instead he seems to want viewers to recognize our own banal curiosity with the frivolous acts of these transient characters. With this showcase of Warhol's gang of "superstars" presenting their everyday world, the vigorous performance aspect of their acting makes it both sickeningly self-aggrandizing and unmistakably engrossing.
Dylan Thomas. John Kerouac. Nico. Allen Ginsberg. Janis Joplin. Bob Dylan. Valerie Solanas. Charles Bukowski. The Chelsea Hotel has housed an unlimited number of these well-known names. This mecca for artistic rebellion and cultural spirits haunts and imposes its singular clout upon Manhattan's downtown neighborhood of Chelsea. These innumerable groups of established insubordinates have immolated themselves for our cultural fodder, and many have fought to ensure that the Chelsea Hotel, at least, does not burn away alongside these deceased icons.
Designated as a NYC landmark in 1966, Foye says that the outside of the Chealsea Hotel is protected by its landmark status but it does not prevent developers from razing the interior and inserting bars to invest in NYC's lucrative liquor business. On the importance of these types of benefits, Penny Arcade, a performance artist and friend of Foye and Warhol, commented, "We're living with the erasure of history." Foye hopes this event will raise money for the legal cases that will enforce building codes and laws that can help keep the building safe for current tenants.
Immortality may not extend to the residents of The Chelsea Hotel, but as humans have always gallantly preserved history, perhaps a shade of these exemplar lives can forever remain with us in those hotel halls. This dog-eared building, encrusted with golden plaques naming its distinguished guests, squished between a donut shop and guitar store, still maintains its aura of limp but dignified posture that only those who have seen time's vitriolic and redemptive ways possess. It stands as an institutional memory of NYC's unforgettable artists and how the city magnates the creative and doomed. And may its timeworn gaze illuminate this city for a very long time.