In the music industry where mediocrity is often rewarded over and over again, it is truly joyous to see genuine singing talent and passion get its due. Adele's CD 21 debuted at number one on the Billboard 200 with its February release in the U.S and is still holding at number one for a seventh week on the U.K. albums chart. And, the single, Someone Like You, is spending its fourth straight week at number one on the U.K. singles chart.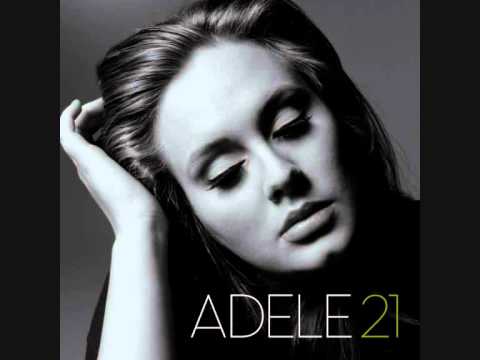 Adele (full name Adele Laurie Blue Adkins) is only 22, but when she sings seems so much older and wiser. Exploring themes of power, control, struggle, and surrender within love, the 2009 Best New Artist Grammy Winner is a very young woman with an old soul. The opening track, Rolling In The Deep, is an auditory voyage on the sea of Adele. Her emotion-soaked voice and angst-laced lyrics paint a picture so poignant and personal, you may feel that she's singing only to you. In her own words, Adele calls Rolling In The Deep a "dark bluesy gospel disco tune." Her voice is gravel wrapped in velvet as are the feelings she expresses when singing. 21 is a heartshattering and beautiful chronicle of a love affair that has ended.
Reminiscent of Annie Lennox, Adele's unrestrained expressiveness swings effortlessly from bluesy to ethereal and back. The second track, Rumor Has It, combines a pounding beat with echo-chamber effects. Adele doesn't pull punches and her vocal presence is by turns a siren call, a slap, followed by a tender caress. The lovely ballad Turning Tables again displays Adele's versatility in changing the vocal language of a melody to a ballad then to blues and finally back home to pop.
On Don't You Remember, her phrasings  I know I have a fickle heart/ and bitterness, /And a wandering eye, /And a heaviness in my head, make a deep impression. Set Fire to the Rain and He Won't Go explore every side you can stand on when it comes to love—the pain of the one who is left, the resolve of the one who leaves, and the irony and panic when you suddenly find yourself on the other side. Within one verse, you can hear her both unravel and knit. Take It All and I'll Be Waiting are both heavy on the yearning soul and Adele shows her blues chops. Following these two songs is a dreamy, wistful cover of The Cure's Lovesong. The final track, Someone Like You goes deep into the pain of grieving for a lost love.
21 is a shining example of transforming anguish into victory, even if the memory still hurts.
Click on Adele 21 to buy the album on Amazon.
Photos by Jelmer de Haas