HBO's Girls—Finding Intimacy in a Social Media World
Girls, a new 30 minute comedy on HBO reflecting the millennial generation, is causing quite a stir. Good or bad, indifferent it is not and while the jury is still out on the love them or leave them effect, everyone seems to be watching them.
The immediate interest comes from the fact that the show's creator, Lena Dunham, is also a main character and her co-star is Allison Williams… daughter of famed TV news anchor, Brian Williams. Both father and daughter are clearly charismatic, but Allison holds nothing back with her true to life twenty four year old self living and working in New York. Girls also portrays a bit of a "raunch" factor, which I imagine we can fittingly attribute to Judd Apatow, the series producer.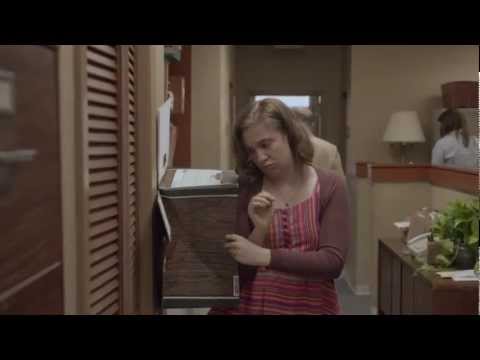 Hannah and Marnie, best friends and roommates reside in Greenpoint, Brooklyn, a sign of the times since Greenpoint has only become trendy in recent years. Both seemingly oblivious to a universe filled with reality, they are college educated and show little attitude to what may sometimes feel like life's injustices. Both have jobs and contribute to the world at large on some level. However, Hannah's job is actually an unpaid internship and her desire for cash is only obvious when her parents threaten to cut her off. In truth, she doesn't ask for much from them and her lack of desire to be paid by her employer just demonstrates that her passion to work in her field overrides her financial greed.
After watching the first two episodes, I, a thirty-something product of Brooklyn/NYC, convinced my also thirty-something, childhood friend and extremely discerning TV watcher, to check out Girls. She was hooked before her iPad tumbled off a chair that she propped it on while glued to the HBO GO app; just another example of the generational shift since my twenty-something days.
These girls take a confident approach to what goes on around them and at the same time appear simple; not plagued with body image issues or typical boyfriend neediness. Adam, Hannah's current paramour, in a word, is nothing short of weird; and while a woman at any age carries some level of doubt in a commitment questionable relationship, Hannah seems to be living in the moment, literally. Marnie is so wearied by her four year relationship with sweet and loving Charlie, she opts to stay (for now) to spare his feelings. Both circumstances feel a bit sad and unfortunate, but, ask any girl if she has ever been in that exact predicament and I promise an overwhelming and resounding "yes."
The idea is to create the kind of social framework that resonates with audiences. Girls, already renewed for a second season is not for the (sexually) faint of heart, but if you strip away the shock factors, it talks to the person in all of us. My friend somewhat begrudgingly sided with Hannah's parents; insisting that we as girls were somehow different. Honestly, that interpretation is solely in the memory of its owner.
HBO's Girls airs on Sunday nights at 10:30pm EST. My advice, take the journey with them, regardless of your age, gender, race, or religion.