It comes in neon colors and lines the shelves of sex shops. Earlier versions looked like unpredictable power tools. Eventually, the invention evolved into the ultimate de-stress tool for sexually dissatisfied women everywhere.
Not many know the story of how the first electro-mechanical vibrator came to be, but the new film Hysteria provides its own funny, fictionalized account. Directed by Tanya Wexler and a top audience pick at this year's Tribeca Film Fest, Hysteria is set during the Victorian era—a proper, prudish time when women didn't get laid enough and electricity was growing more useful.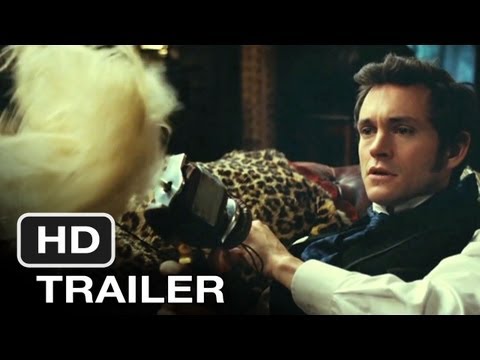 Hugh Dancy plays Dr. Mortimer Granville, a man who keeps getting fired from medical jobs because of his progressive methods (he thinks germs exist). After a number of rejections, Granville ends up at the office of Dr. Robert Dalrymple (Jonathan Pryce), a highly respected doctor in London who specializes in treating Hysteria. Many female symptoms fall under the scope of this "disease." Most are cured by bringing a woman to hysterical paroxysm, better known as an orgasm. Along with a thriving medical practice, Dalrymple also offers Granville the hand of his youngest daughter Emily (Felicity Jones). With ladylike hobbies and a dutiful nature, she'd make the perfect English wife. The tempting and more entertaining option, however, is Dalyrmple's older daughter Charlotte, played unabashedly by Maggie Gyllenhaal. She says and does whatever she wants with little regard to consequence or reputation. She champions women's rights while punching cops. She outwits Granville in every scene, but you can tell he enjoys the banter.
The film frequently comes off as a theater production, with long static shots, the use of quirky two-dimensional characters for quick-timed comic relief, and actors delivering lines in a more deliberate, stagey way. The cheeky Hysteria does accomplish its fair share of laughs. But when you have prim, middle-aged English housewives consistently approaching climax onscreen, that's a pretty simple task.
Hysteria opened in New York City and Los Angeles Friday, May 18, 2012.