Please, talk with me Mara Katria's Real Life Ghost Story
Woman Around Town first introduced Mara Katria (originally Mara Lyon) in 2010, and at the time she was filming her first indie feature film, Erie Hall, about the 1985 real-life haunting of a Geneseo college dorm.  (Read the story.) Since then, Katria has completed the filming, the editing, and gave the 1 hour/45 minute film a new title, Please, talk with me. (PTWM)
Shot in a Super 8 home-movie style, PTWM replicates the look, feel and sounds of the mid-1980's. It begins with a simple college cafeteria conversation about things going bump in the night, and then it's a roller coaster ride from then on. It's Chris, the angelic, bubbly sophomore and running star who begins experiencing sudden and unexplainable whispers and visions that only he can see. With his roommates in disbelief, and shrugging it off as just imagination, Chris begins to doubt his sanity, and reaches out to his friend, the serious-minded Jeff, a writer, and the only one who not only believes his friend, but helps Chris reach out to the spirit.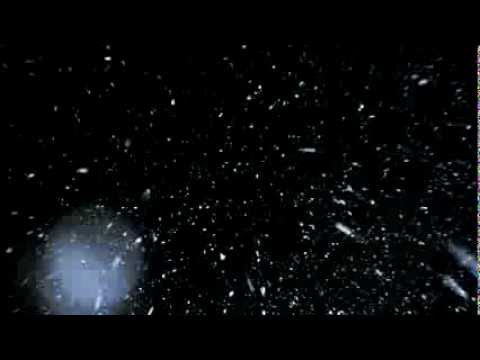 What makes this haunting tale different from the plethora of paranormal movies and TV shows out there is Katria's focus on the human element of the movie. Over the course of the ten weeks, we see Chris' personality almost disintegrate, his interest in running starts to wane, and his friends begin to abandon him. We see the visions, we hear the voices, and we jump. In the tight quarters of the dorm, we feel claustrophobic and want Chris to survive this. In one heartbreaking scene, Jeff has been given the job of writing down Chris' experiences so that his descent into what he believes is madness can be documented.
PTWM is now enjoying select premieres in the Hudson Valley where much of the film was shot. Katria and producer William Edwards, have been careful about when and where to show the film; in fact the recent September 29th premiere was not only a fundraiser for the Shanley Hotel, the haunted inn near Ellenville in Ulster County, but an opportunity to meet the real Chris and Jeff, now middle-aged and ready to share their story, and, in their own words, "find peace."
"We couldn't have told this story any other time," says Chris DiCesare (right) who is given film credit for adapting the story for the screen. "After conversations with Mara, and knowing the story would be told this way was the key to my involvement." Jeff Ungar (left), on whose original notes the story is based, narrated the story – his actual words – which give the film an authenticity absent in most paranormal movies. Kudos for the production team, led by Katria, for a great cast that despite their youth gives extraordinary and mature performances. In one scene, we see Chris, as portrayed by Kyle Shea, fall to a dirty dorm bathroom floor in utter fear and desperation, it's raw and feels very, very terrifyingly real.
This time of year, we all love a good ghost story, and Please talk with me, will not disappoint. There may never be a definitive reason for the haunting, and why Chris was chosen, but some questions are answered, which gives flesh and blood to the spirit, and will satisfy viewers. And do remember the name, Mara Katria. She has shown great patience over the two years in nurturing the film to its completion, including the pre-filming research, and shows great skill and promise in this first big directorial effort.
Visit PTWM's website to learn more about the haunting, and see where the film is playing next. Visit the film's Facebook page. The special Hudson Valley viewing of "Please, talk with me," at Showtime Cinemas in Newburgh, with director Mara Katria, producer William Edwards and members of the cast and crew has already sold out.