Within five minutes of taking my completely conspicuous seat at Birdland to see Scott Evan Davis' Cautiously Optimistic, the older woman sitting at the table next to me tapped me on the arm. "That's my son!" she beamed, as I perused the folders full of press info left on my table. I congratulated her while trying to figure out how I could discreetly take notes while sitting dead center and with the star's mother as an audience. As it turned out, I had little to worry about. Once the show began, I was just another audience member ensconced in the legendary Birdland on a Halloween night.
The 13-song set was an interesting choice for a Halloween program. Evan Davis introduced the evening with a ghost story of sorts. The majority of songs on his new album were inspired by one of his dreams that featured a visit by his mentor. Unfortunately, the two men had a vicious argument and, before a reconciliation could happen, the mentor died. In the composer's words, the overarching theme became "moving forward, release, and acceptance." The evening became a glimpse into a heartfelt letter of apology never sent.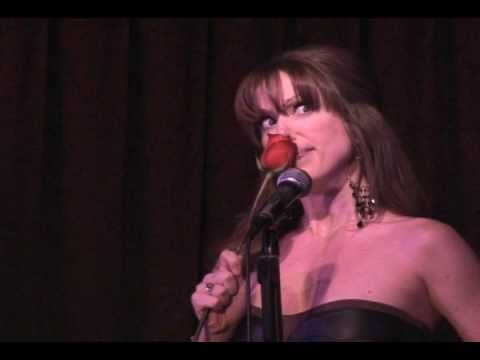 Only three of the songs, "You Make Me Crazy," sung by Nicole Johndrow, "Just a Word," sung by Thom Allison, and "He's Perfect," sung by Leigh Barrett escaped the feeling of sameness that brought to mind Idina Menzel having an epiphany while belting out a Broadway ballad. In fact, there were a few songs that could have fit quite nicely within the score of Wicked, one of my favorite Broadway shows of all time. I'm not certain if this was due to the lyrics, the composition, or the delivery style of the vocalists but, aside from those I listed above, most of the songs were heart-stringy ballads that could have been soliloquies in larger shows. Being unified under the umbrella of "release and acceptance" some of the songs became lost in a blur of sentimentality.
My absolute favorite was Evan Davis' newest piece, "I Never Thought," sung by Natalie Douglass. The lyrics "I just want to be understood and remembered for what is good….I always thought we'd come back to who we were. I hope you're happier with her" made me feel like Roberta Flack in "Killing Me Softly." "I felt he'd found my letters and read each one out loud." The lyrics and sentiment struck too close to home and even now, it is the piece that most stands out to me. I looked around me to see who could have told Scott about my life. Lyrics aside, the musical structure of that song was different and more original. Had I been listening to the song home alone, I would have gladly let the tears I was fighting fall down my face. To me, that is the mark of a great song; it is relatable and makes the listener want to emote. I would have loved to hear more pieces like "I Never Thought," as well as the three I listed above. Those to me were his strongest pieces.
It is hard to judge a series of songs intended for musical theater without hearing or reading the larger theatrical piece they fit into, particularly when so many of the songs have a similar theme and texture to them. Though the evening was intended as a showcase for the music, including even scratch scenes from a musical might have been helpful. As a fan and avid devotee of musical theater, I would love to see these songs as a part of a larger work. Certainly, Evans Davis has shown that he is capable of creating solid pieces of musical theater.
Got to Scott Evan Davis' website for more information.
Go to the Birdland website for information on upcoming shows.