It was a summer day in Liverpool, England and 33-year-old architect Tayo Aluko was indulging his passion for music. An old woman heard him singing and said that he reminded her of Paul Robeson, the African American singer/actor/activist. Aluko hadn't ever heard of Robeson and he certainly had no reason to suspect that his destiny was about to become intrinsically intertwined with that of the man who had died 19 years earlier.
Robeson was born in Princeton, New Jersey in 1898, Aluko in Aban, Nigeria in 1962. On the surface of it, they don't have much more than sports and performing arts in common. At the heart of it however, they feel like kindred spirits. Aluko stumbled onto Martin Duberman's biography of Robeson late in 1995. "I only picked it up because the name had been mentioned to me a few months before," Aluko said. "And I remember staying in bed until lunchtime on Christmas just so that I could finish it. I was so gripped by it."
He was struck by Robeson's many accomplishments which included a professional football career, an outstanding academic record – Robeson was valedictorian of Rutgers' 1919 graduating class – and critically acclaimed performances in film, music and theater. Yet more than anything else, it was Robeson's decision to use his art to speak on behalf of all oppressed people that drove Aluko to write his award winning one-man show, Call Mr. Robeson.
"Whether they were black and American or black and African or White and American…working people, he decided to be a spokesperson for them," Aluko said. "He faced a lot of resistance from the establishment. They were out to silence him and he had a choice: do I continue to speak out or do I keep quiet and carry on singing and making my money?"
Robeson chose to continue speaking out and Aluko chose to write the play himself. "I knew a play had to be written but because I'm not a writer, I looked to other people with more experience," Aluko explained. "Ultimately however, I found that the `voice' I pictured wasn't being captured. To cut a long story short, ten years later, I started to write it myself."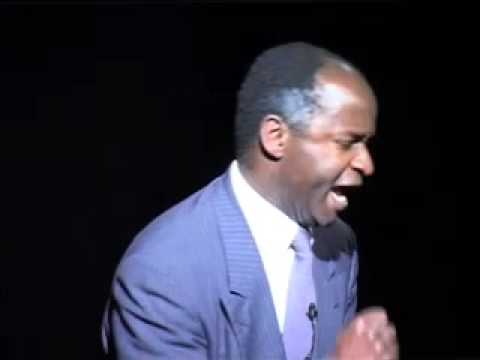 The result is riveting. Aluko recounts Robeson's life in a simple and forthright fashion and at the same time imbues his performance with humor and a true sense of reflection. Call Mr. Robeson is the story of a man looking back on his own life and it serves as a reminder to the audience of Robeson's oft-maligned contributions to the history of this country, particularly in matters of civil rights.
"I would go into bookstores and pick up books on the Civil Rights Movement, and I would flip to the index and see if Paul Robeson's name was there or not," Aluko said. "More often than not it wasn't and that to me is a travesty because without him, we almost wouldn't have had those [civil rights leaders] that we hear more about today."
In effect, Aluko was compelled by what the French call a devoir de memoire or a duty of memory. "The fact that I, a supposedly educated man with three degrees, had never heard of him [Robeson] just showed that the establishment was almost successful in what they had set out to do, which was to eradicate him from history," Aluko said. The play was a way for Aluko to bring Robeson back to people's attention, allow him to recapture their imagination and hopefully inspire a deeper appreciation for his vision of the world.
"I want people to walk away [from the play] understanding the need to unite, around the world, and within countries and within races to fight against all means of oppression and injustice," Aluko said.
Paul Robeson couldn't have said it better himself.
Tayo Aluko will be performing Call Mr. Robeson at Carnegie Hall in February 2012. Go to the website for the full schedule.