It's not easy being perfect, but it's a bowl of laughs if you only think you're perfect. So is the case for Miranda, the fictitious diva and young know-it-all singer whose voice and dance moves are an atrocious, comedic masterpiece.
Miranda Sings!, a musical comedy act that started as a YouTube sensation, has spiraled from cult favorite to mainstream entertainment. Incorporating popular tunes and theater classics, Miranda's routine showcases the performer's clownish characterization of a vocalist whose ego exceeds her talent. The 90-minute show includes solo performances of the singer/actor hamming it up to her adoring "Mirfandas," as well as guest appearances from professional Broadway singers, including Andrew Rannells, the Tony-Nominated cast member of The Book of Mormon, to whom Miranda schools in the correct singing techniques, essentially destroying his powerhouse vocal artistry with insults and misguided critiques that results in a witty role reversal.
Miranda is a grown-up version of that kid we all knew, the cousin who would demand our family's attention at holidays and belt and act out every tune from the school play before we could eat dessert or the uber-confident classmate who was sure to be on stage each year during the talent show. We loved rolling our eyes at her back then, and now we can revel in poking fun of her today. Miranda is also us. That's what has given the act sustainability and is now widening its audience. Maybe you're not a vocal student or a theater geek, but you spent a few glorious afternoons as a child bellowing the lyrics of "Hakuna Matata" from Disney's The Lion King or mimicking the choreography of your favorite boy band. You might have hidden your inner-diva but you can relate to her search for the limelight. We may have come to our senses and realized that true musical talent just wasn't our birthright. Miranda hasn't.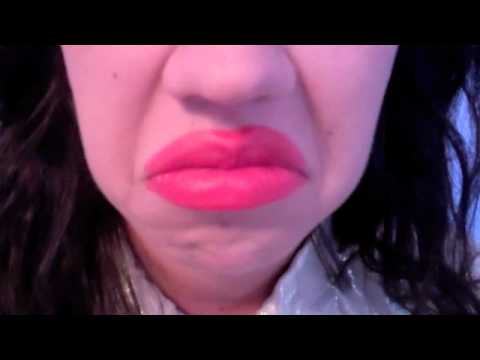 Who is the real Miranda? The very talented Colleen Ballinger created her harmonically-challenged alter-ego while studying vocal performance at university. Ballinger, while commenting on the outrageous attitudes of some of her pupils, created a short, mockumentary-type video on YouTube, which went viral in 2009. Her actual vocal training is a draw for students of the craft who can relate to the technical references, while her inane interpretation is side-splitting to the untrained ear, as well.
The concert is part of Jim Caruso's Cast Party, a Monday night showcase of theatrical talent in an open mic setting, and precedes the melange of superstars and up-and-comers hosted by Caruso. In the Cast Party, the belles and beaus of Broadway tickle the audience in the landmark jazz club that has been, for sixty years, aflutter with the kings and queens of music. Historic jazz greats from Charlie Parker to Count Basie led the way for contemporary masters of the craft, including Dave Liebman, Billy Hart, and Arturo O'Farrill. Blending jazz and theater makes perfect sense when you think of the audience members that have sipped a colorful cocktail at the glamorous club, including Hollywood royalty such as Marilyn Monroe and Frank Sinatra.
Mirfandas will want to check out future concerts at Birdland to enjoy the intimate setting, secret magic act that closes the show, and special performances by Broadway superstars, such as The Broadway Boys. Those unfamiliar with her buffoonery ought to watch the recordings on YouTube and feel at ease laughing at our obnoxious, yet pitiful, ingenue whose brashness fills your computer speakers. Haters, back off! She's in on the joke.
Venue Information:
Jim Caruso's Cast Party Presents Broadway at Birdland
Birdland NYC
New York, NY
315 West 44th St
Birdland Jazz
Miranda Sings!
Website on YouTube
Miranda on Twitter