Peter Quaife: Veritas, Volume One
After a couple of shaky albums littered with pop tunes and blues covers, The Kinks truly established themselves in the mid-60's with songs that told stories. Songs like "A Well Respected Man" and "Dedicated Follower Of Fashion" saw Ray Davies poking fun at England's upper class from a lovable working class perspective. In late 1966, the band released "Dead End Street," a song that held a mirror up to their working class backgrounds. While still maintaining some degree of humor, Davies presents the song with an edge of pathos. This sensibility of celebrating the working class, discussing their plight with a sense of pluck, and also providing at least a dash of social commentary, would color The Kinks' work for the rest of their careers.
As such, it is not surprising that original Kinks bassist Peter Quaife would use a similar setting for the first installment of his two-volume fictional narrative, Veritas, published earlier this year. Though it is not an actual autobiography, in a way the entire saga in the 360 pages of Veritas' first volume is an autobiography for an entire generation as well as the one before it. Starting in 1931, the book spends its first 70 pages detailing the family history of the eventual protagonist, Marcus Manton. In her youth, Marcus' mother Marg experiences an unexpected pregnancy from a tryst with a married man from the upper class. Today, this matter would be a simple case of child support payments, deservedly tattering the man's reputation. Unfortunately, in 1930's England, Marg instead rushes into a marriage with the local handyman, thinking their first child is the result of their own consummation.
Marg's story almost plays out like a song from the pen of Ray Davies. However, Quaife's prose reveals himself to be an equally gifted storyteller. Beyond offering detailed descriptions of each character's persona, he deftly illustrates their thoughts: in one enjoyable passage, Marg learns a valuable lesson about prejudice when she finds herself in the care of an African doctor. The chapters dealing with the Second World War and its impact on England are touching, as Marg's family relocates to a farm for their own safety while her husband becomes a respected mechanic in the Royal Air Force. All the hardships endured by the Manton family only manage to bring them closer together. Right in time for the end of the war, Marg gives birth to Marcus.
With the birth of Marcus, the book's tone and focus shift dramatically. The story of Marcus' parents, an archetypical tale of love and perseverance during a period of global turmoil, fades into the background. If the Manton family's journey represents their entire generation's place amid the Depression and World War Two, then Marcus is a fair representative of a boy's life in postwar England. From an early age he shows a keen interest in music, studiously playing his aunt's piano as much as possible. At the same time, his troublesome friend Nobby (curiously, this was also the nickname of Quaife's replacement in The Kinks, John Dalton) picks up the guitar. Like many boys their age, they grow up being especially fond of skiffle, a type of music best remembered for its folksy charm and do-it-yourself instruments like the washboard (video example below). The Beatles' humble origins can be traced back to John Lennon fronting a skiffle group called The Quarrymen.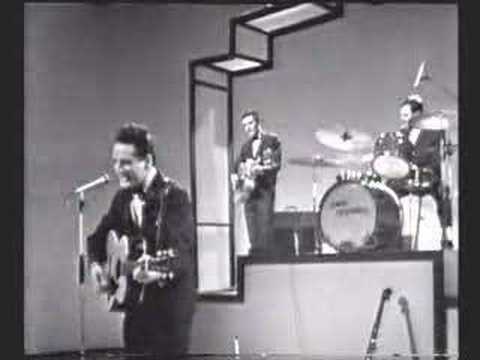 Marcus and Nobby's affinity for skiffle subsides completely upon their discovery of the blues. Anyone who has read the histories of the various British rock bands will come across the inevitable passage where Keith Richards or Eric Clapton or whoever hearing the likes of Muddy Waters or Robert Johnson for the first time and its profound impact on them. For Marcus and Nobby, their big idol is Elmore James. Nobby is especially smitten by James' skills as a slide guitarist. The two regularly make trips to the center of London to visit guitar shops and record stores, eager to snatch up rare blues records. It isn't before too long that Marcus and Nobby decide to play together, just for fun of course, before realizing they want to start a band. The story develops into a narrative about the formation of their band and the first smattering of gigs, some triumphant, others disastrous. Anybody who has ever been in a band can attest to sympathizing with the boys, in good times and bad.
The first book ends with Marcus and company huddled around a stack of blues records, listening intently to their favorite songs and deciding which ones to incorporate into their band's repertoire. As an ending, it certainly leaves the reader in a bit of suspense, wondering just what will happen next to Marcus and his band. Ending the story in December of 1962 is a perfect breaking point, as it would be during the following calendar year that The Beatles, The Rolling Stones, and The Yardbirds would begin making names for themselves across their homeland. Quaife pays close attention to historical detail, making this book a real treat to popular music buffs. In one particularly amusing chapter, Nobby and another guitarist playfully jam together in a guitar shop. After the other guitarist leaves, the store clerk comments to Nobby that the kid in question is named Eric, and that he is in the store practically every day to teach himself the guitar. This clearly meant to be a young Eric Clapton.
As a writer, Quaife possesses a good sense of humor throughout. Never does the book delve into heavy-handed Dickensian commentaries on the plight of the working class. Rather, Quaife presents it in a light-hearted manner. This entire way of life, while never glamorized, is simply accepted by Marg's generation. The first 70 pages prove to be one great big set-up for the fact that in the late 1950's, young Marcus is able to understand the sentiment of the blues. With postwar rationing in England, coupled with the eerie remnants of Nazi airstrikes in London, it isn't hard to see the allure of the blues to Marcus and Nobby. Curiously, all of this desire to play music is fueled without a mention of Elvis Presley, the great catalyst for so many future pop stars.
Having some basis in reality – and, one can assume, Quaife's own experiences – the story's denouement in Volume Two remains to be seen. The ending of Veritas' former half arouses a lot of questions as to what shall happen next – will they change their name from The Elmores to something else? Will they make it in America? Will there be any more brushes with history? The fact that Quaife can elicit such interest and emotional investment in his characters demonstrates his skills as a writer of fiction. Although he passed away in June of 2010, effectively ending any and all speculation of a "true" Kinks reunion, Veritas captures his wit and his spirit perfectly.