Rachel Bay Jones – Playing Mom to Dear Evan Hansen
Rachel Bay Jones, a real life mom to 12 year-old Miranda, finds herself also playing a mom on stage. On Broadway, Rachel played Catherine, a widow with a small boy, Theo, who falls in love with Pippin. Prior to Pippin, Rachel played Mother/Buddhadalirama in the 2009 Broadway revival of Hair. She also played a mom in A Christmas Story, The Musical. And she played Anna, mother to Louis, in a regional production of The King and I.
This month at Arena Stage, Rachel will once again play a mother, this time to Evan Hansen, played by Pitch Perfect's Ben Platt. There's much anticipation for this original musical which boasts a who's who creative team: Steven Levenson (HBO's Masters of Sex) writing the book; Benj Pasek and Justin Paul (A Christmas Story, Dogfight, NBC's Smash) writing the lyrics and music; and Michael Greif (Rent, Next to Normal) who is directing. Next to Normal, after an Off Broadway run, played in Arena's temporary venue in Crystal City from November 2008 to January 2009 before opening on Broadway in April, 2009. The musical went on to win three Tonys and the 2010 Pulitzer Prize for Drama.
Matthew James Thomas and Rachel Bay Jones, Pippin
Rachel took time from a hectic rehearsal schedule to talk about her recent roles and Dear Evan Hansen. "I pretty much exclusively play moms now," Rachel said with a laugh. "I often play messy moms. People in the industry know me enough and know that's pretty much what I am – a little scattered and frazzled and trying to make everything work. Those are the moms that I get to play, so this is another one of those. But it's a really good one."
Rachel's character, Heidi, is a single mom who is going to night school. "She would love to be a better parent than she is," Rachel said. "Moms in particular will really, really have a lot to connect with in this piece since the play explores themes of motherhood on so many different levels. The play is filled with family connections and how we misfire and what that can mean to parents and kids. There are secrets and lies and hope. There are a lot of intense themes, but they are explored in a hopeful, beautiful way. And it's very funny. I love that."
Moms are not the only family members that will be touched. "Everyone is going to connect with the play on their own level," Rachel said. "We're all looking for connection, we're all looking to find our place, to be seen, to be heard, to not be forgotten, that we matter to each other, that we matter to our community and to our family."
The creative team and cast have been working on Dear Evan Hansen for a year and a half, including four or five different readings and workshops. At Arena, the musical is still a work in progress. "We do a lot of work developing the play because it's changing a lot," Rachel explained. "It's new and completely original; it's not a revival of anything. The story is unfolding as we perform it. Every day it's something new – new songs, new themes, new pages, new text, new staging, and sometimes whole new plot development."
The Cast of Dear Evan Hansen
That process tends to keep the cast on its toes. "Most of us have been together through, if not the first reading, one of the first readings of the musical," she said. "This cast has always been strong, perfect for the parts that we're playing and we all are crazy about each other." Rachel laughs that while she's doing this interview, the other cast members are playing a board game together. "The cast is small, about eight people, which allows for a lot of intimacy. I think we're all so impressed with each other and enamored of each other. That really helps. And we're all so excited about the show that there's this feeling, no matter how tired we are and how much work needs to be done, there's this joy that permeates the rehearsal room."
Noting that she's worked with Benj Pasek and Justin Paul before on A Christmas Story, Rachel said that the music in Dear Evan Hansen will resonate with people of all ages. "They are somehow able – particularly for the mother – to get inside our hearts, the things that are important to us," she said. "They are both very close to their mothers so that might have something  to do with it, but the music is really gorgeous."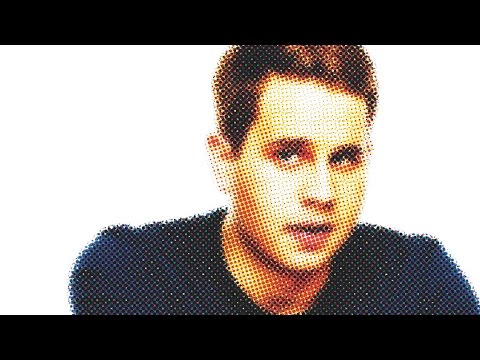 Collaborating with a creative team for a long period of time means that the writers truly get to know the actors. "Steven Levenson, the book writer, it's like he's in my brain at this point," she said. "It's like a miracle, first of all, to be able to perform the text of somebody who is doing that. It's an incredible gift as an actor. And yes it is really freaky because we think we really have our lives together, we've got our good veneer going, we think we have the face we show the world. And there are people like Steven Levenson who just see right through you to your most vulnerable flaws and lovingly they show up in his script. I like to think that it might be a coincidence, but I have a feeling that it's not."
She admitted, though, that these "mom" feelings are universal. "Michael Greif, the director, said that  a lot of moms out there in the audience are going to say, `that's me, that's me!' Because so many of us are facing the same issues. We have the same flaws, we have similar glories. There's a lot to relate to."
Will lightning strike again and catapult Dear Evan Hansen, like Next to Normal, onto a successful Broadway run? And does it help to test out the musical before, as Greif has told the cast, smart audiences in Washington, D.C.? "I think that's the best audience to try out your new musical with," Rachel said. "They are going to let you know how it plays. You want to go to your toughest critics, you want to have people who are going to really understand what you are trying to communicate, theater savvy, intelligent audiences."
For Rachel, of course, her toughest critic may be Miranda. "The things that come out of me as Heidi are a little similar and sometimes a little too close to home to Rachel Ray Jones." She laughed. "I'm really curious to see what Miranda has to say about a lot of the Rachelisms that are going to show up in this play."
Dear Evan Hansen
Arena Stage
1101 Sixth Street, SW
202-554-9066